Some essentials

Tournon-sur-Rhône and its 15th and 16th century Castle-Museum (one of the most beautiful castle in Ardèche, both a place of remembrance for the Counts of Tournon and a place for exhibiting collections of fine arts), and the Eden Garden very close from the castle.
A cruise on the Rhône departing from Tournon, for 1 hour or more, on foot or with your on-board bicycle, with the Company of Canotiers,
Tain l'Hermitage and the city of Valrhona chocolate (11 km),
The Train of l'Ardèche and its breathtaking panoramas in the narrow Gorges du Doux,
The Vélorail to descend the Gorges du Doux by pedalling on the old railway lines, in the heart of unspoiled nature (12 km),
The Ardèche canyons and caves to discover; such as the magnificent Choranche cave (74 km) or the Chauvet Vallon Pont d'Arc cave, and close from Plats the Soyons cave with museum of archeology (20km).
The Peaugres Zoo and Safari, the largest animal park in Auvergne-Rhône-Alpes, bringing together more than 1,000 animals and 130 species, on 80 hectares north of Annonay (45 km),
The Garden of Ardèche Trains in Soyons: the sound trains cross reproductions of the Ardèche landscapes, such as the famous Arc Bridge, Mont Gerbier de Jonc, Waterfall of Ray Pic, Castle of Crussol...
Eric Borja's Zen Garden in Beaumont Monteux (20 kms)
Postman Horse's Ideal Palace, in Hauterives (Drôme), a masterpiece of naive architecture and naive art, built by Postman Horse between 1879 and 1912. Classified as a historical monument in 1969 (40 km).
Romans sur Isère and its factory outlets... As well as the International Shoe Museum (35 km),
The Tower of Crest, the highest dungeon in France and a state prison,
The visit of Lyon, the City of Lights, 1 hour by train,
Ardelaine to discover the work of transforming wool (40 km).
Walks and hikes

Many walks from the Simondon farm: on the edge of the famous GR 42, you can take many paths and hiking trails, on foot or by bike!
• Hiking ideas: Les Balcons du Rhône, 22 km loop passing through Plats et Mauves, departing from Glun, returning to Glun.
• Le Serre du Puy, a loop of almost 9 km, starting and finishing at Plats, a walk that takes you through very beautiful panoramas.
• From Vocance to Plats, itinerant crossing of 3 days to do a piece of the GR42, etc.
• All the territory's official hiking trails can be found on the website or the free Rando Ardeche Hermitage application (maps and topsides to download, application OK offline, choice by activities or destination, etc.).
• Close to the permanent Dolce Via walking, cycling and equine circuits (90 km of landscaped and secure routes on the mountainside, overlooking the Eyrieux Valley or along the Sumène river which joins the Doux Valley, between Saint-Agrève, Lamastre and La Voûlte sur Rhône).
• On the edge of the Ardéchoise bike circuits, an unmissable cycling event taking place every year in June (2022 edition scheduled from June 15 to 18) and bringing together nearly 15,000 cyclists: the 1st mountain road cycling meeting in Europe!
• 8 km from the Viarhona, 815 km cycling route from Lake Geneva to the Mediterranean,
• 1h20 from the fabulous Vercors massif!
Nature and sports activities

The Besorgues canyon base (Canyons, Zip lines, Abseiling and climbing, Via ferrata, Caving...), between Privas and Aubenas,
The Peyrins Accroforest park (tree climbing, laser-game...), near Romans,
Le Monde de Merlin: aquapark and outdoor playground near Valence,
The Canoe Kayak nautical bases of Tain Tournon and Roche de Glun, etc...
Even more activities...

• The Aquarock adventure park (tree climbing, zip lines, etc.) and the canoe-kayak descent of the Eyrieux Valley (47 km),
Slides Parc in Saint-Barthélémy de Vals (activity and games on water),
Etoile Park 26 in Etoile-sur-Rhône (activity and games on water, paddle, pédalo, wakeboard, ...)
• Practice horse riding at the Écuries de Bressieux, in Saint Romain de Lerps, or in Les Poneys d'Eole in Cornas,
• And for lovers of motorsport: the karting of La Roche de Glun,
• Visit the Crocodile Farm in Pierrelatte (97 kms) to discover crocodiles, turtles, snakes, lizards, birds, fish, plants, etc. in a tropical greenhouse.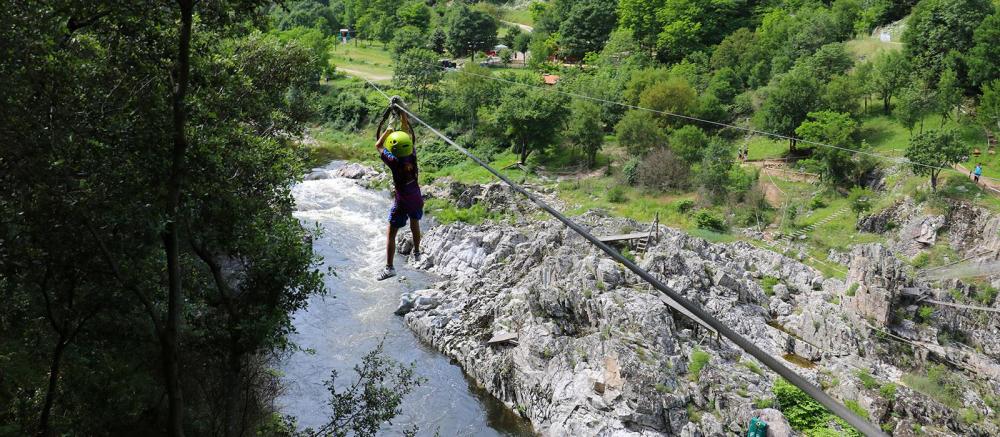 Pleasures of gastronomy and taste buds with Ardèche and local specialities:

• Charcuterie, caillettes, Picodon goat cheese, creek, ravioli, chestnuts and its by-products (chestnut cream, candied chestnuts, etc.), Pogne de Romans and St Genix (brioches), etc. !
• The cellars of SAINT-JOSEPH, CROZES HERMITAGE, CORNAS, CONDRIEU and SAINT PERAY...
• The Alambic Museum in Saint Desirat (30 min),
• The Palace of Sweets, Nougat and Souvenirs in Montélimar (70 km),
To go further, the official sites:
Useful documents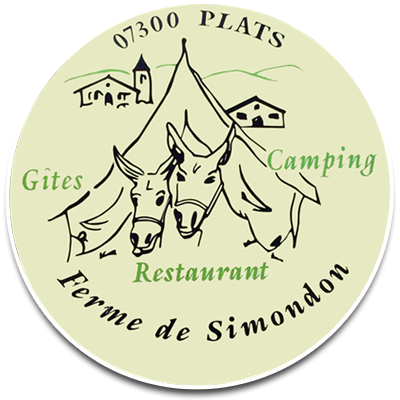 Click here